Within our main hall guests find a wide range of freshly prepared Mediterranean meals, scrumptious Greek pastries and delectable extras.
Favorite dishes include:
Greek lemon chicken
Slow simmered lamb shank
Gyros
Greek lasagna (pastitsio)
Greek meatballs (keftedes)
Irresistible sweets include:
Baklava – honey soaked and sprinkled with love!
Kourambiethes – Greek wedding cookies
Diples – rippled pastries finished with honey, nuts and syrup.
Baklava Sunday – an ice cream extravaganza brought right to your table by our Mobile Tavernas!
Kafanion – where the real Greeks hang out
made-to-order Greek coffee
frappes & American coffee
coffee cocktails.
For the grab and go crowd, we offer:
reserved parking
advance, online ordering – easy and fast!
most (but not all!) of our food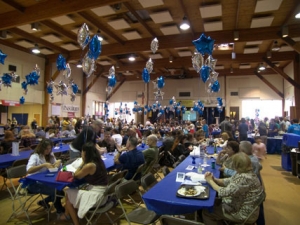 Music, Dancing & the OPA! Party Tent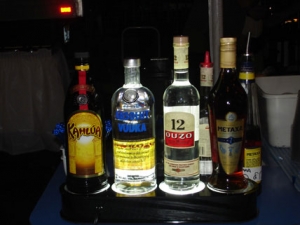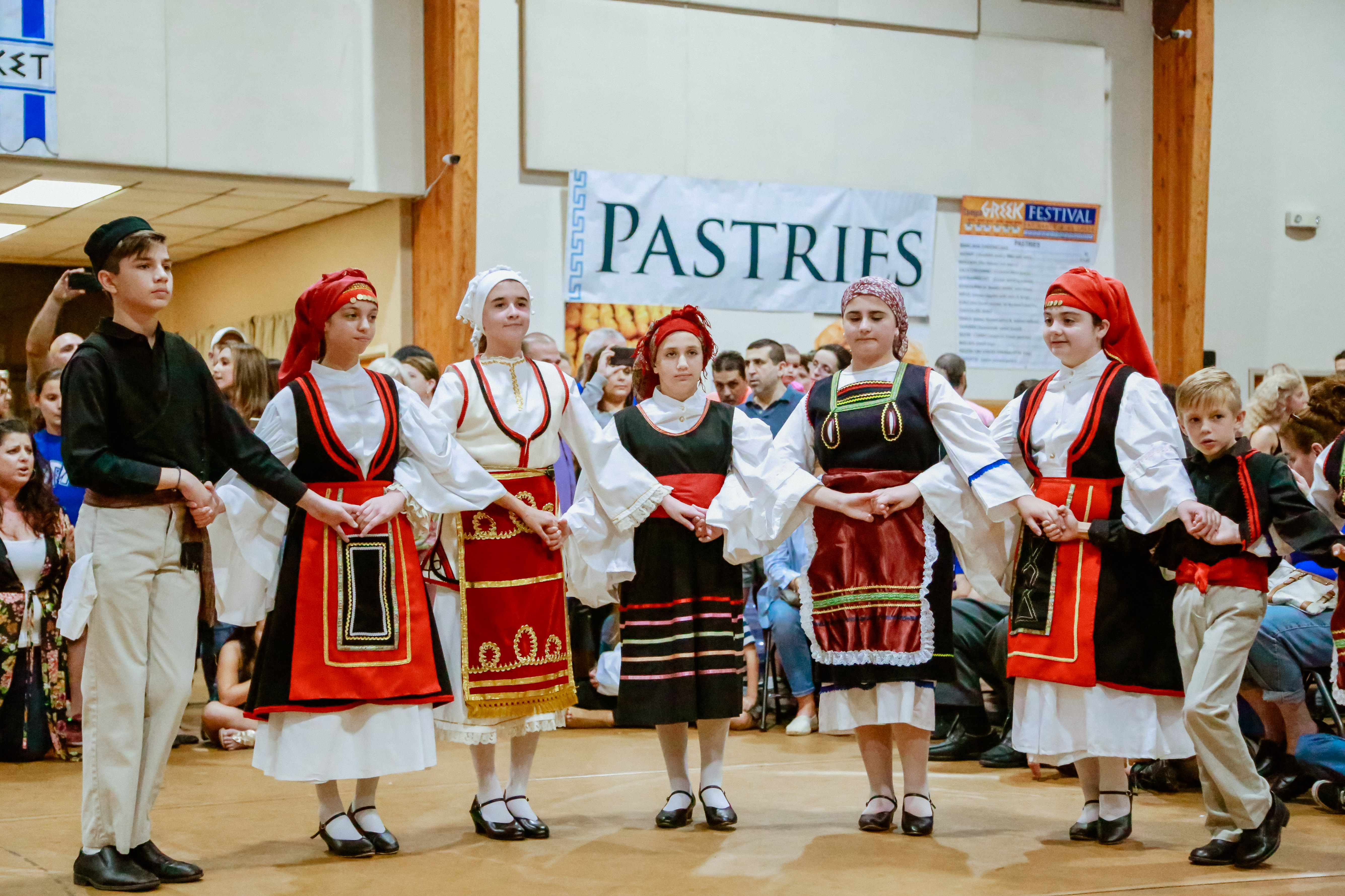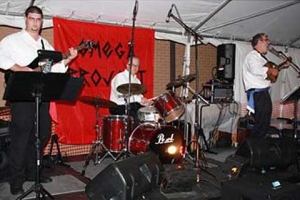 OPA! Party Tent
This is our 5,000 square-foot outdoor oasis. Here, festival goers relax, enjoy a cocktail, nibble on some Greek finger foods, and listen to what else?!GREEK MUSIC!
Inside The OPA! Tent find:
The OPA! Bar – where real authentic Greek people hand-mix very tasty, and sometimes truly wonderful, cocktails.
Expert grill chefs serving freshly prepared loukaniko and gyros.
Live music throughout the weekend by John Demas & The Omega Project.
Music & Dancing
A Greek Festival without dancing? Come on! Inside the Grand Hall and outside in the OPA! Party Tent the dancing never stops!
Dance groups from St. John the Baptist Greek Orthodox Church and from throughout Tampa Bay entertain all weekend. Click for schedule
Watch:
The wonderfully-exciting and extremely physical Glendi young adult dance group
Clap along with our youngest church members as they entertain in traditional Greek costumes
Appreciate as our adult dance group, the Panigyri's, bring a sophisticated approach to these ancient steps.
Neighboring Greek church dance groups whose presence lend a spirit of beauty and camaraderie to an already spectacular experience.
Discover
The Opa! Party Tent where John Demas & The Omega Project play traditional and contemporary Greek music all weekend. John Demas is not only an amazing bouzouki player, and a real Greek guy, he is a classically-trained guitarist, educator, performer, and author.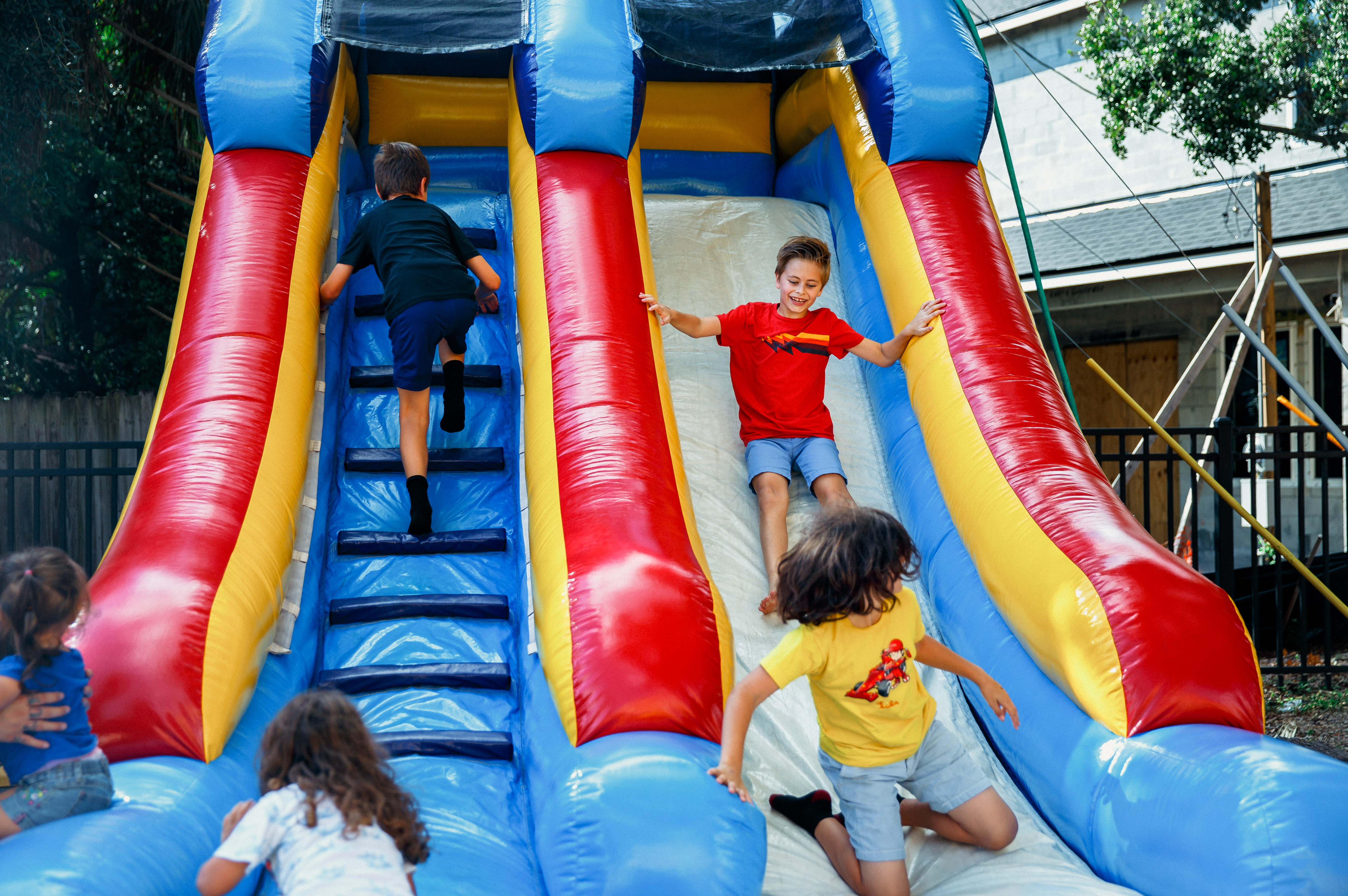 Kids' Zone
Where kids can play like kids and adults can too!
Experience giant bounce houses, crafts, games, treats, and more.
Grecian Gardens – A covered retreat outfitted with big screen televisions and outdoor tables.
Loukoumades – hot Greek donuts made fresh-to-order by our wonderful Yia Yias! (These are not to be missed!)
St. John the Baptist Greek Orthodox Church
Experience the beauty of the ancient Orthodox faith through daily tours provided by the parish Priest, Rev. Father Stavros Akrotirianakis and witness our church's beautiful stained glass windows, stunning icons, and hand-painted ceilings.